Eastbourne Rovers Road Runners meet every Tuesday and Thursday at 6:30pm. We are a friendly group catering for all abilities from beginners through to experienced runners, with an excellent social side. There are different pace groups, so you will be able to find a group to train with, whatever your goals.
​In the winter we usually meet at the Eastbourne Sports Park or the seafront. Our group runs are usually between 4 and 7 miles around the streets of Eastbourne. Our regular interval sessions may be on the road, track or a suitable hill! In the summer months we move some of our runs to the Downs.
If you are considering coming along, please check the timetable to see where we are meeting on that day.
Our current timetable can be found here.
Our bank of run routes can be found here.
​Our Covid-19 Risk Assessment can be found here.
In addition to the midweek training, many Rovers take part at Eastbourne parkrun every Saturday and regularly organise weekend training and social runs amongst themselves in the members Facebook group. Socials and popular races may be added to the timetable. In addition to parkrun, there will usually be a Rover or two at the St Wilfrid's Hospice café from around 10:30am on Saturday.
Whether you are running for fitness, training for a marathon, anything in between or beyond, give us a go. Prospective members can try two sessions before committing to join. Each January we run a popular Couch to 5K programme for beginners.
As well as the official club sessions, membership benefits include insurance, discounts, marathon ballots and annual awards.
​If you require further information on the Road Runners, please see our Member Information (being updated). If you have any questions please fill in the contact form at the bottom of this page or ask us on Facebook.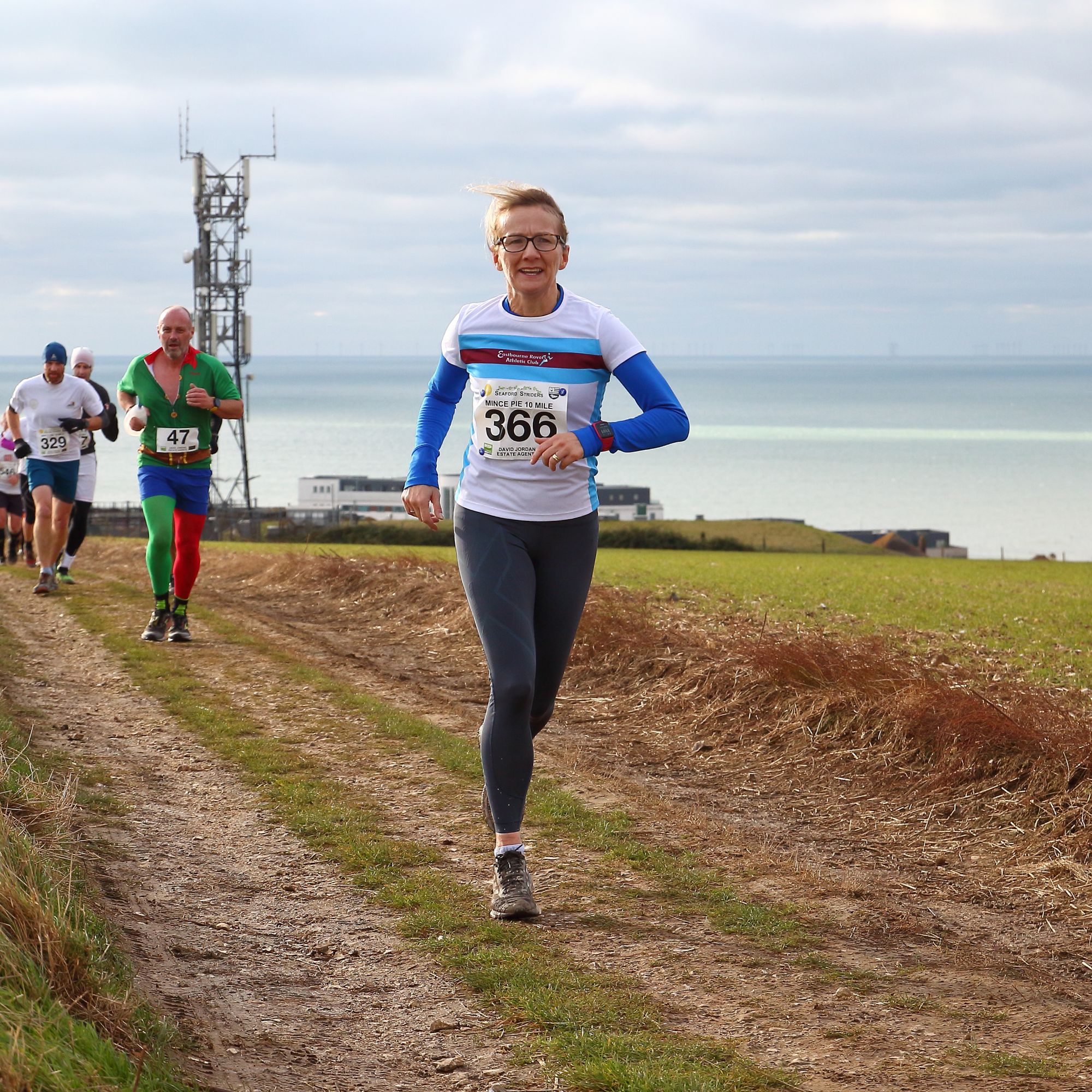 Road Runners compete in many events throughout the year from 5k to marathons and beyond.
Cross Country​
From October to March each year we compete in the East Sussex Sunday Cross Country League. There are 6 races over courses of approximately 5 miles that vary from open downland to very muddy woodland tracks! Eastbourne Rovers occasionally host the races at either Whitbread Hollow or Warren Hill.
Sussex Grand Prix
The Sussex Grand Prix is a 12-race series made up of some of the best road races in Sussex. The competition usually runs from March to November. Races vary from 5k to 15 miles, and your best 6 results count.
Parkrun
Eastbourne parkrun takes place every Saturday morning in Shinewater Park at 9 am. It is not a race, but a free, timed 5k run. Don't forget the post parkrun coffee at St Wilfrid's Hospice café.
Road Runners also tour other parkruns, tour suggestions may appear on the timetable.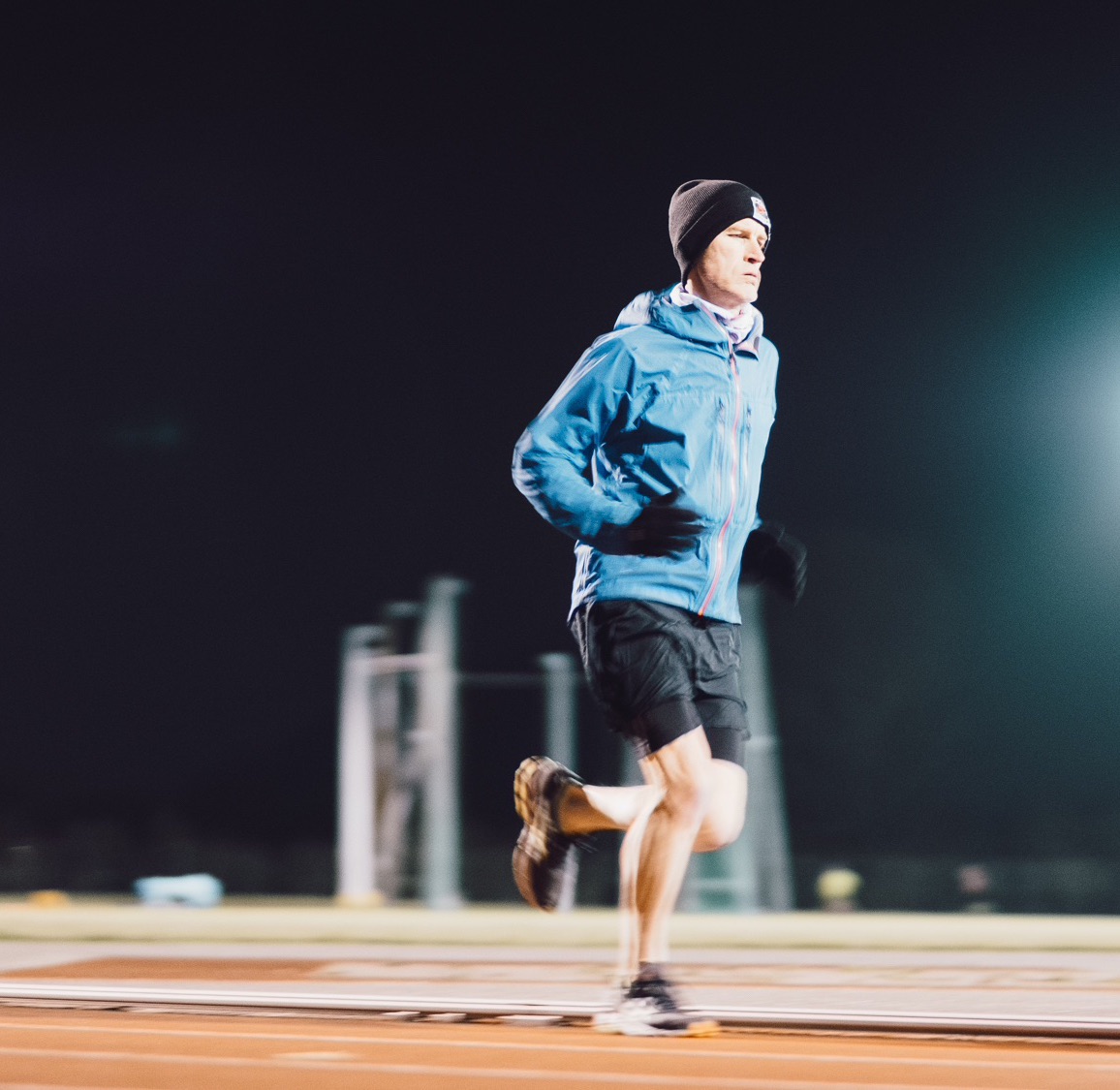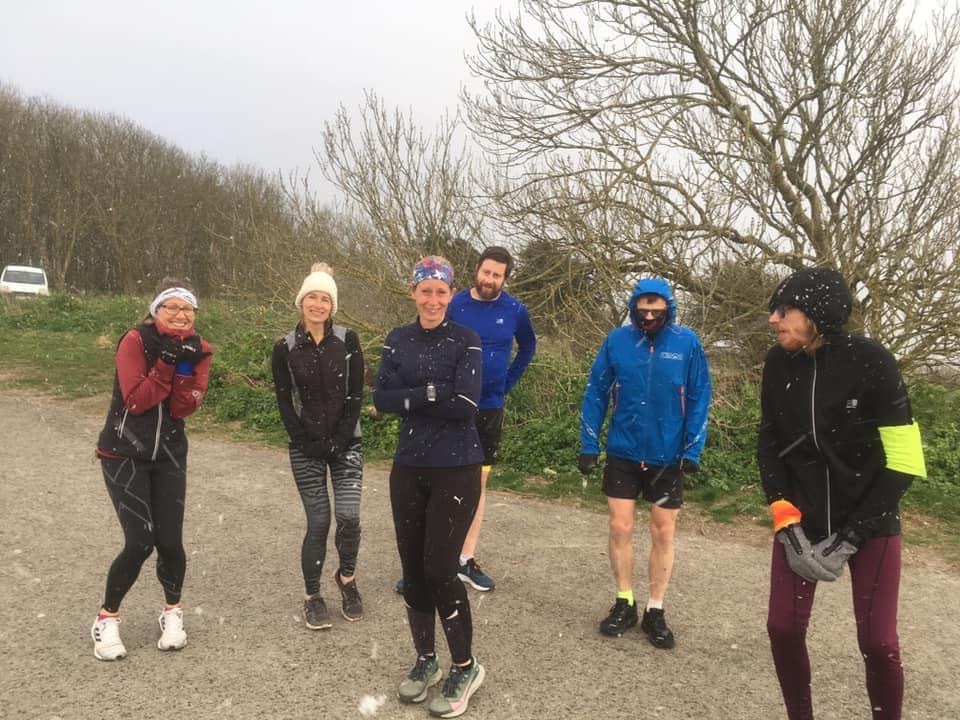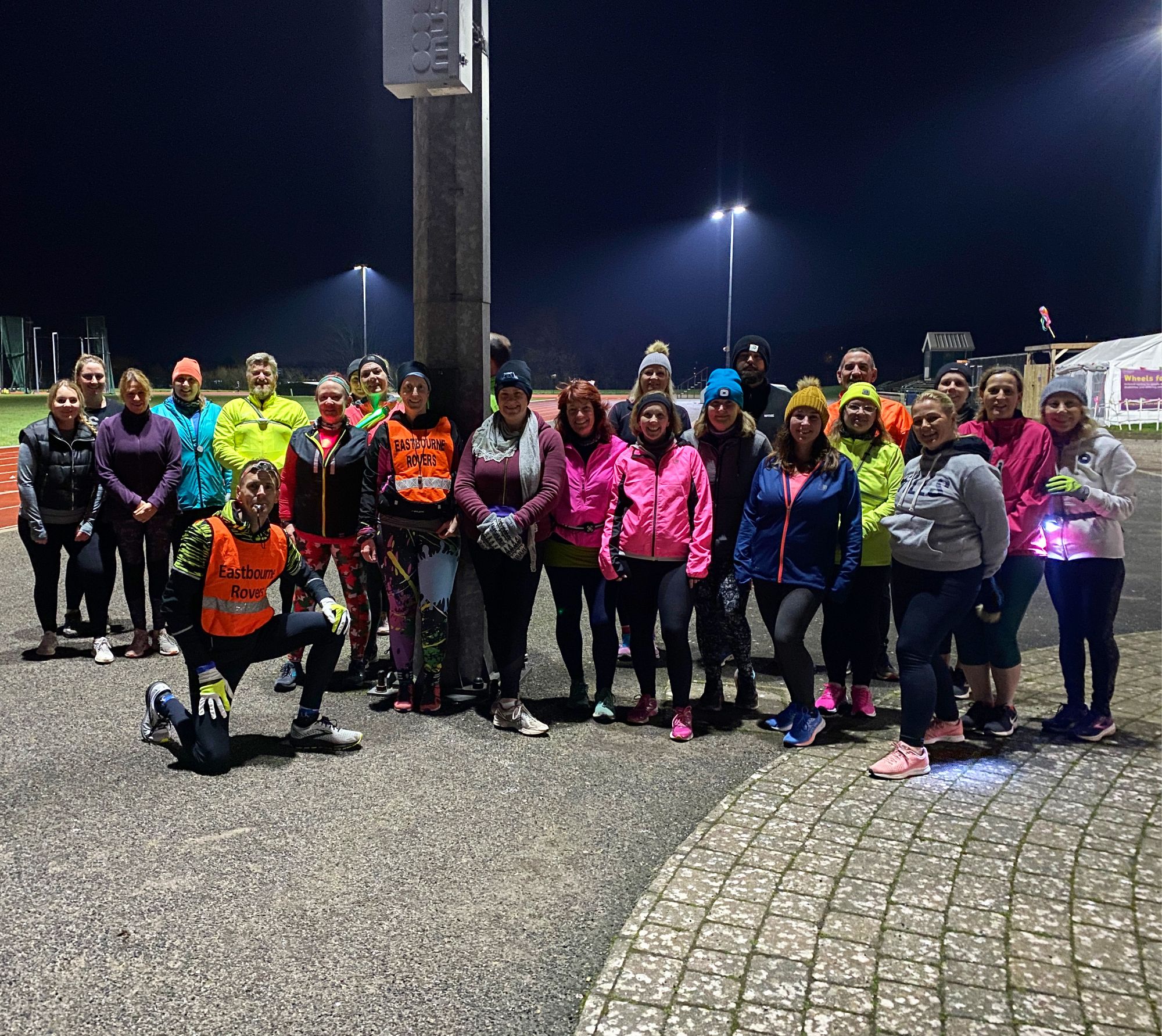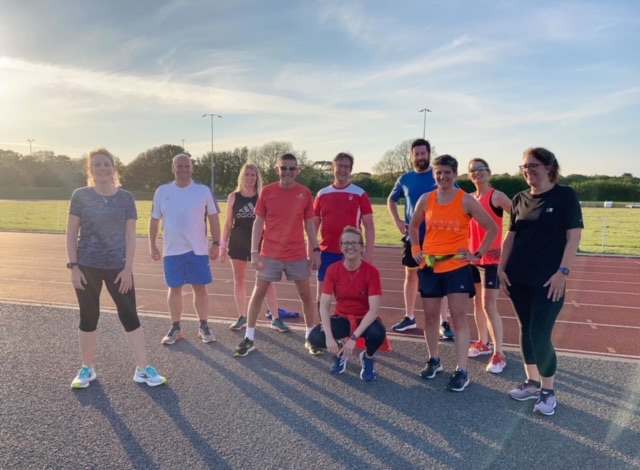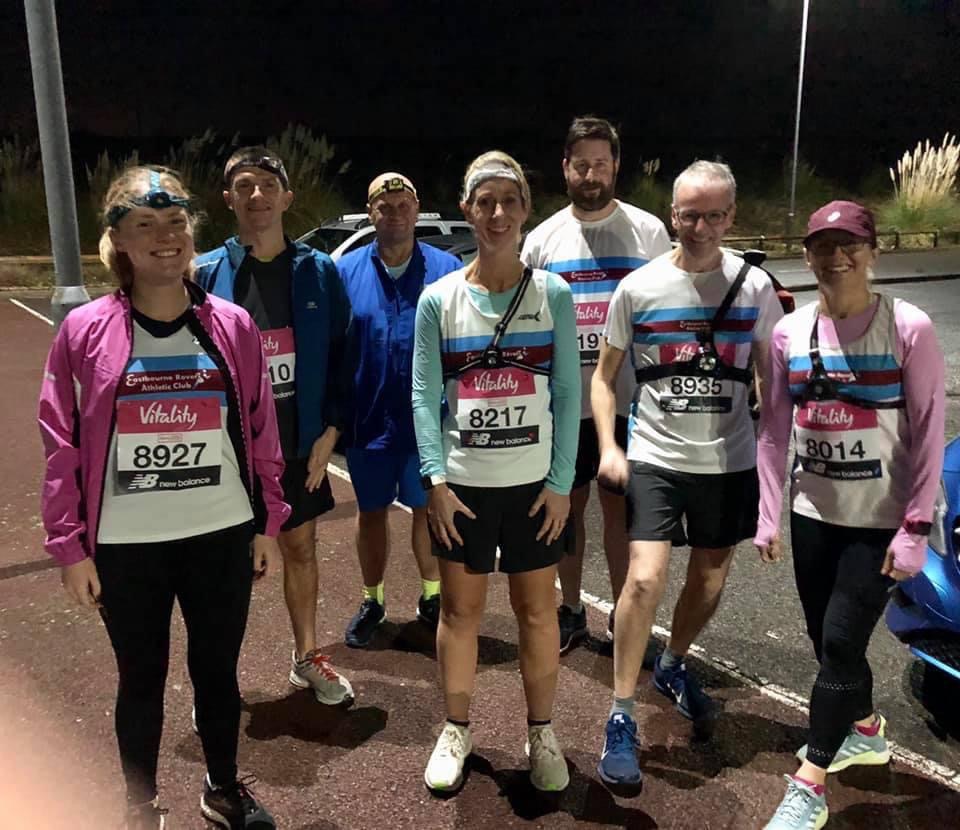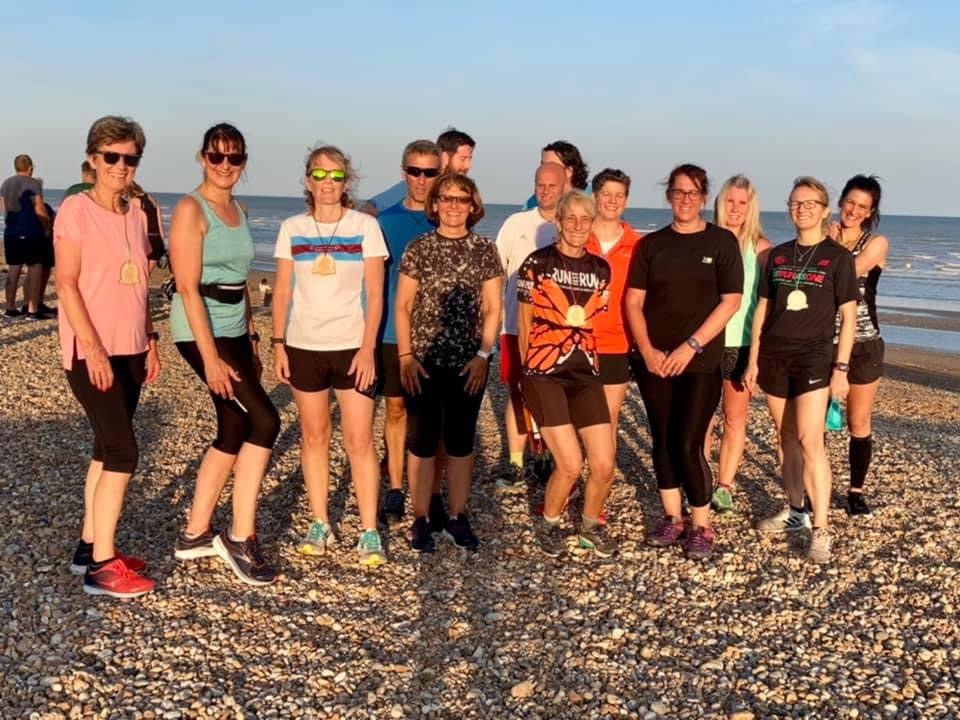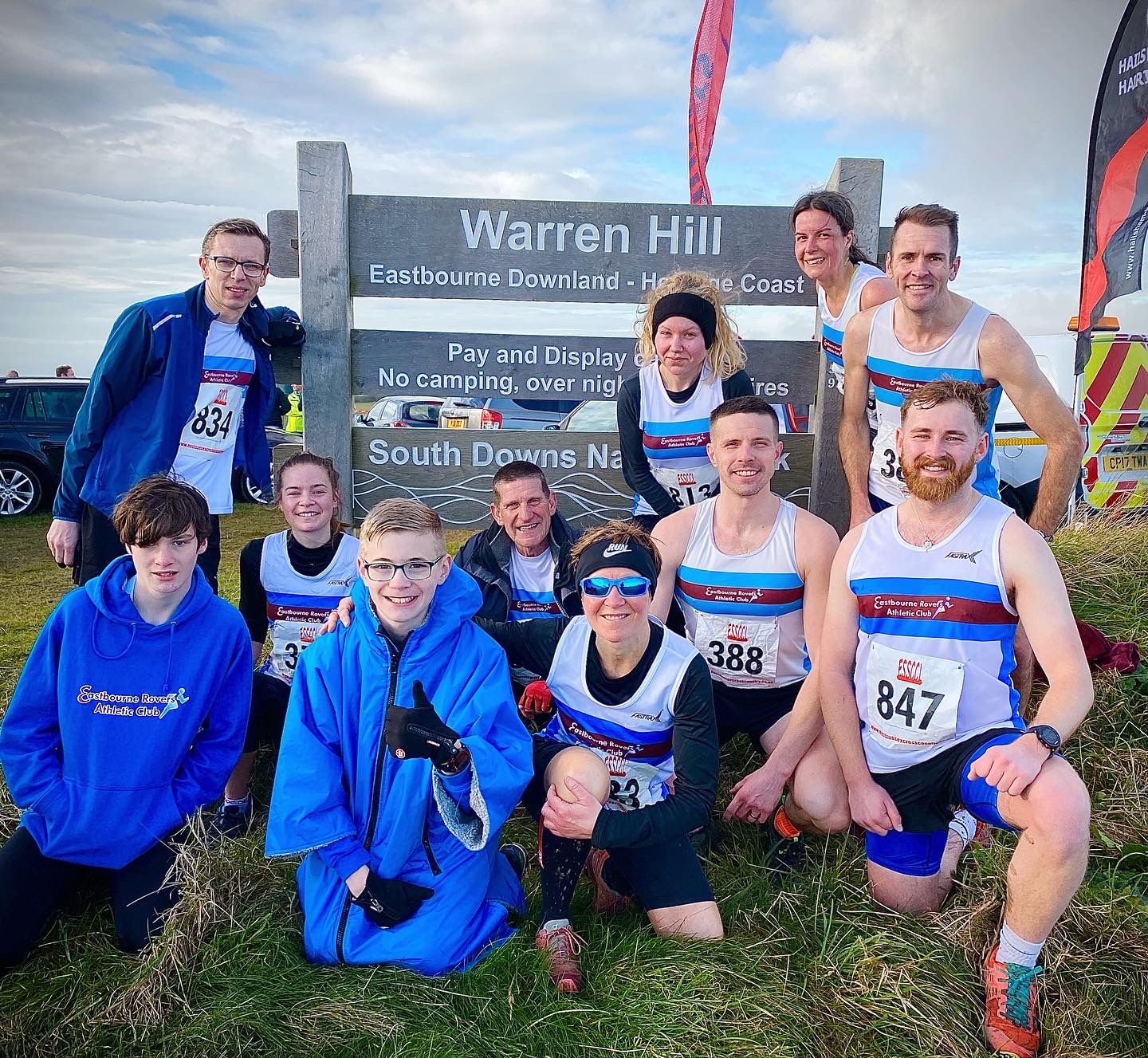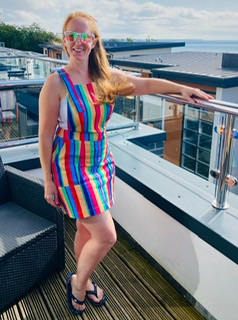 Group Leader
Leader in Running Fitness
Mental Health First Aider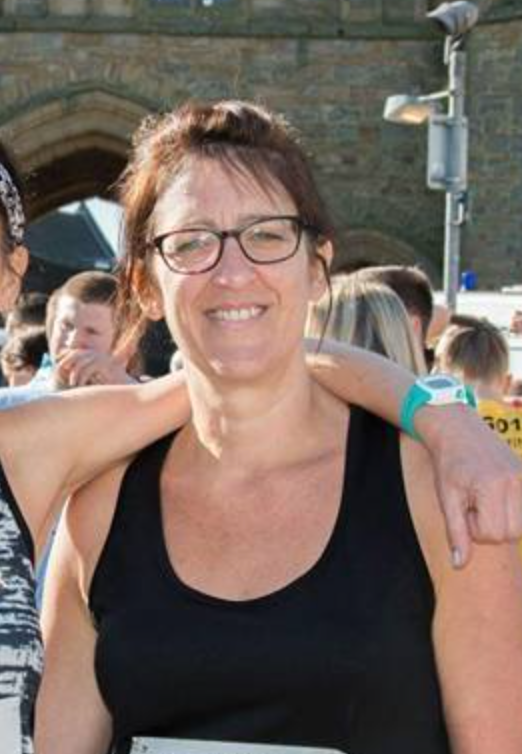 Group Leader
Leader in Running Fitness (pending)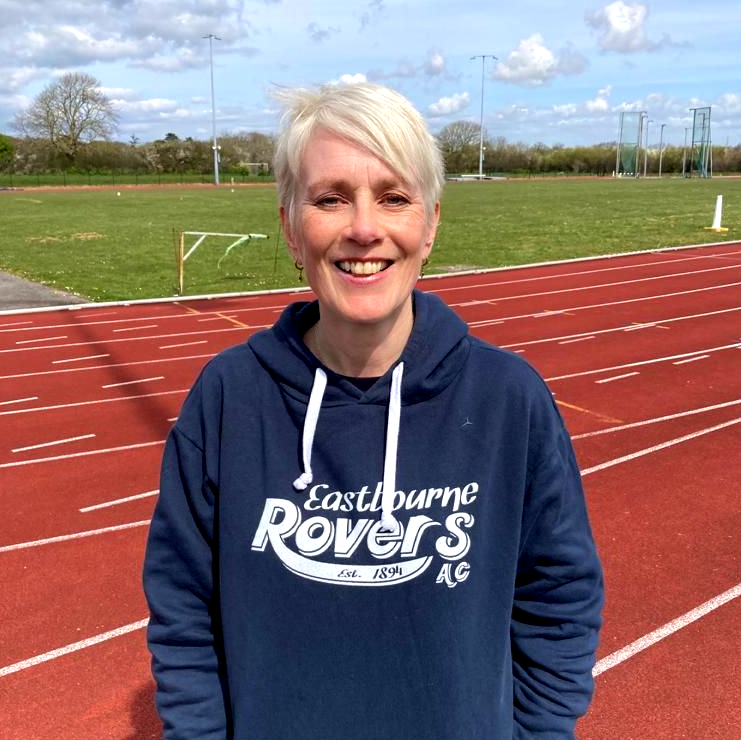 Group Leader
Leader in Running Fitness
Mental Health First Aider
Group Leader
Leader in Running Fitness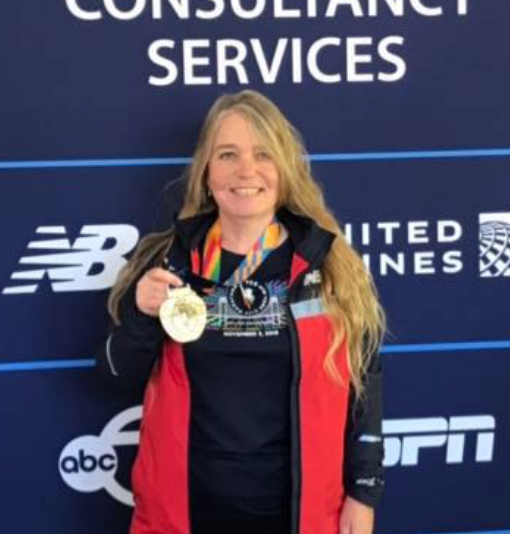 Coach in Running Fitness
Leader in Running Fitness
Club Chairman
Leader in Running Fitness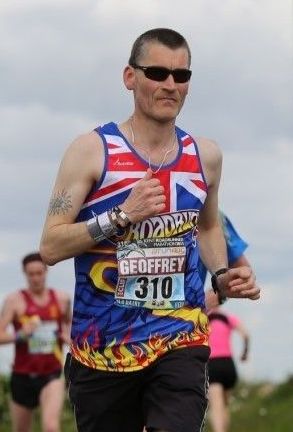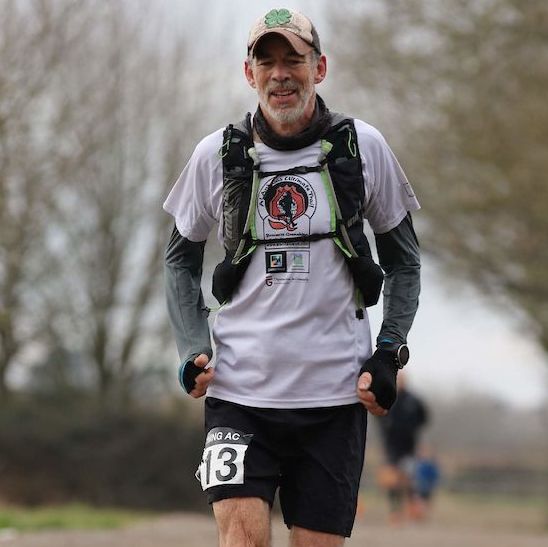 Leader in Running Fitness