Rovers in Team Sussex action
Posted on
Eastbourne Rovers U17 and U20 athletes were thrilled to be competing in their first proper league match in 2 years. This fixture saw the athletes joining with Lewes and East Grinstead athletes to form ' Team Sussex'
Elle Mclean had a very impressive run in the U17 1500. She took the lead after the first lap, picking up her pace stretching the lead to run the entire race against the clock. Into the home straight she sprinted to the line almost lapping another athlete for her first place and a time of 4m53.
U20 Sophie Hutchinson made her debut for the team getting the day off to a good start by winning the 400m hurdles. She then came 4th in her 400m flat.
James Stephen ( U20)tackled the 1500m and added to his personal best gained last week knocking a further .3 secs off his time to record 4m33.68. He then went on to race the 800m. He came 4th and although not his best time it was good speedwork training for this time in the season.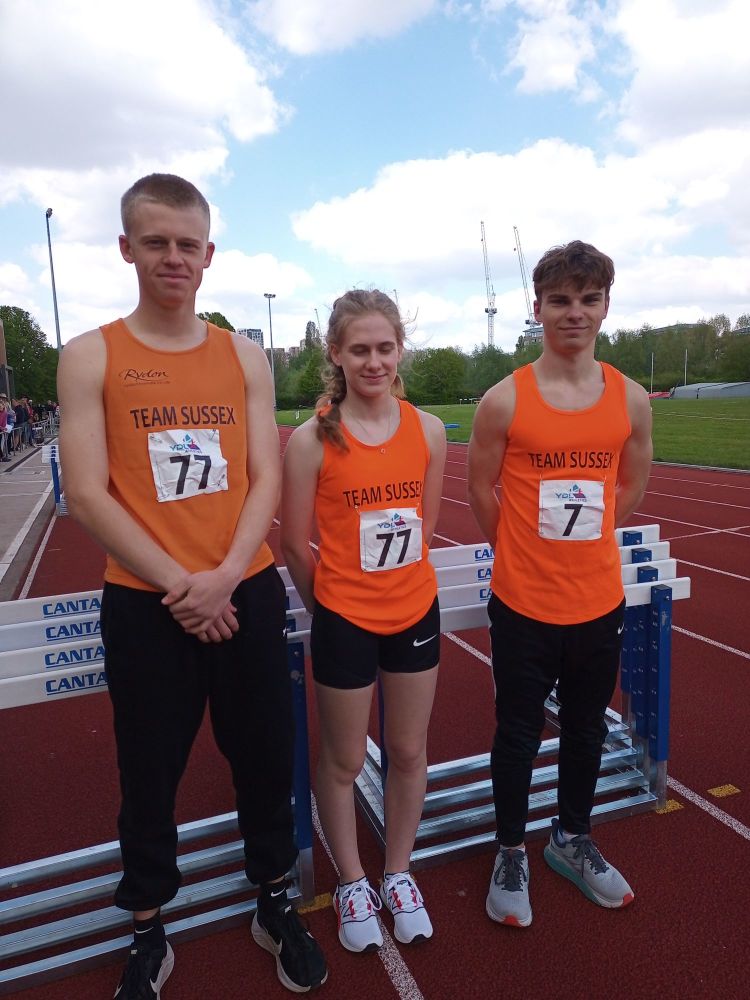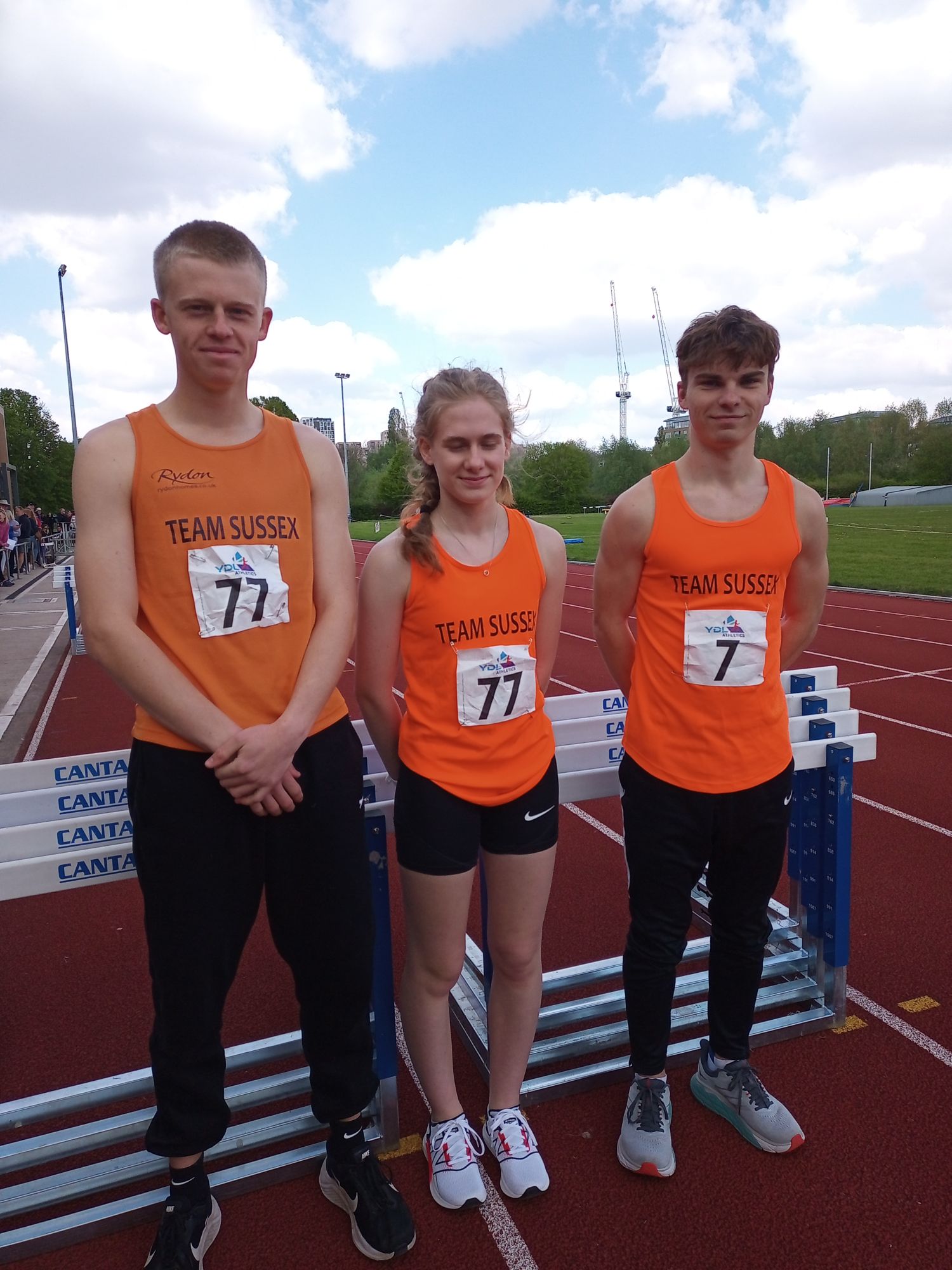 Dylan Brudenell's first race was the 100m (U20). He blasted out of the blocks to sprint through for 3rd position and equal his personal best time of 11.8secs. He then lined up for the 200m- his strong bend got him into a good position hitting the straight but still had to settle for 2nd spot but again equalled his previous best of 23.7.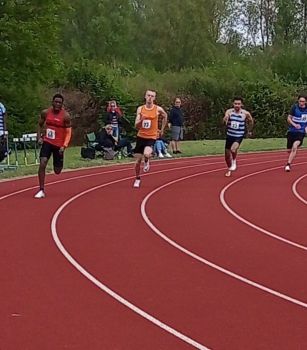 In the long sprint it was the turn of Fintan Pearce ( U17). He was unlucky to get the outside lane but paced his race well to clock 63.5.
Isabell Chappell although only 15 ran in the U20 800m race to gain points for the team. She did not disappoint as she held her own sprinting down the final straight for a brilliant 2nd place in 2m27.
Sophie and Isabelle joined athletes from the other clubs to run in the U17 and U20 4x100m relays. Isabelles team came 4th and Sophie's crossed the line in 3rd.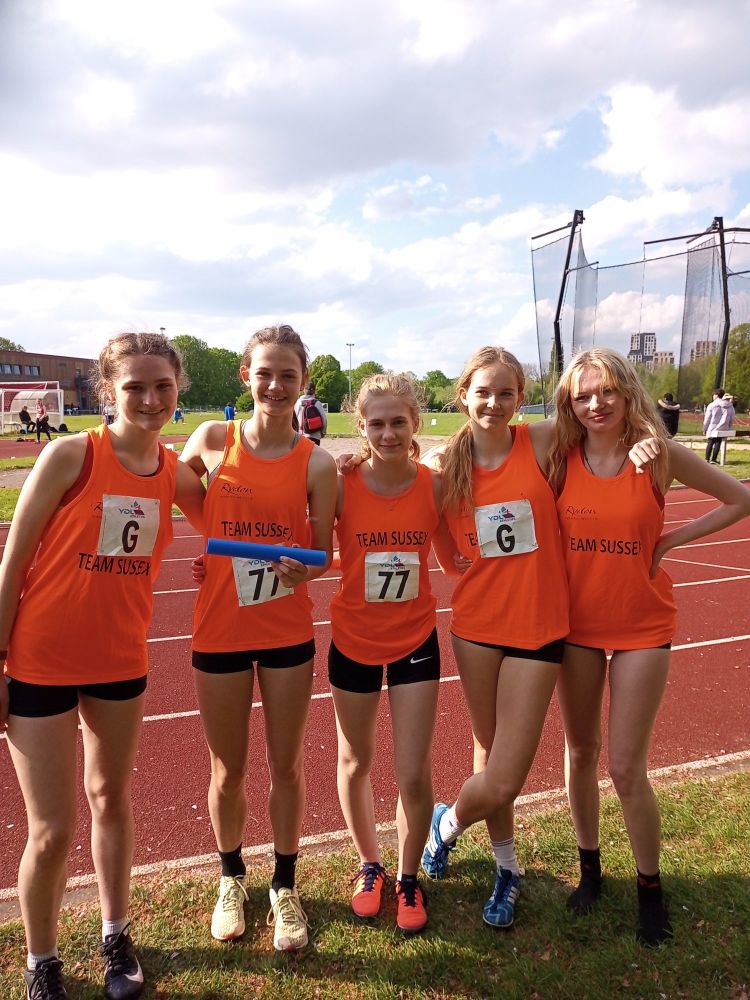 Dyaln and James ran 2nd and 3rd legs of the U20 relay bringing the baton home in 3rd place to finish an exciting day of athletics.
Team manager Sue Keen praised the team for their early season performances and they are all now set for the Sussex Champs in May.