Sussex Schools Competition
Posted on
Eastbourne Rovers top juniors competed at the Sussex Schools championships in Crawley.
Ilya Korchev continues to shine as he pulled away from the field in the U15 boys 1500m to take the gold medal in style with a time of 4m33.29.
Josie Usher won her 200m heat with ease to gain a new personal best of 28.2 and a good lane in the final where she clinched the silver medal. Caitlyn Spencer matched this in the U17 age group showing consistency in her pacing with a time of 27.9. Training partner Eva also brought home a silver in the U15 girls 100m in a new PB of 13.57.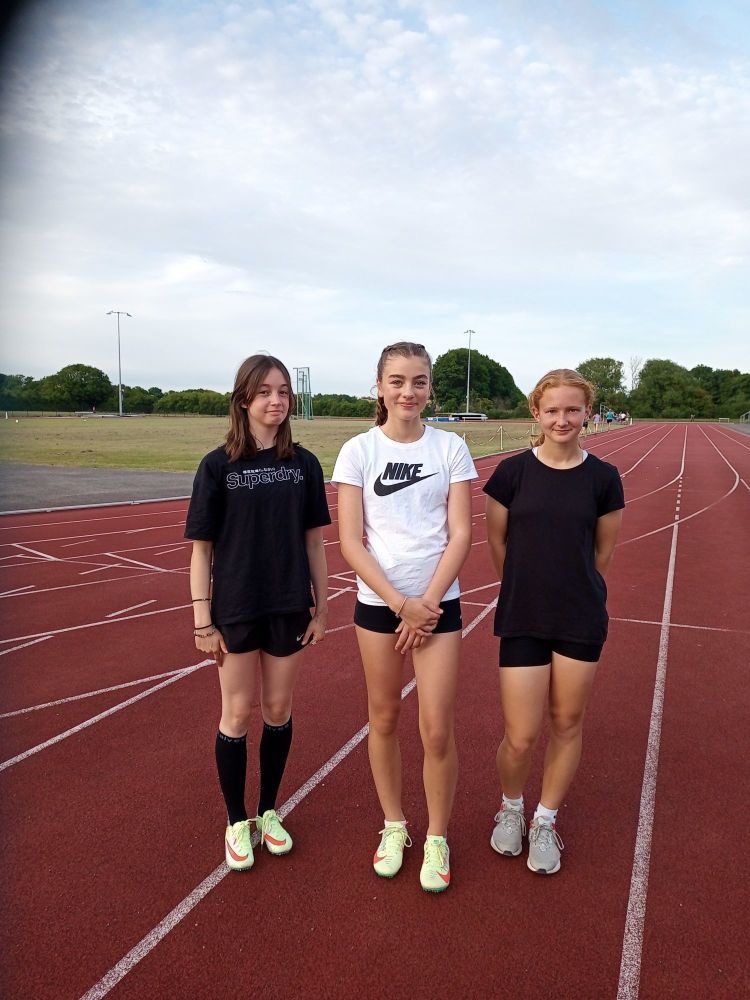 Eastbourne also grabbed 4 bronze medals at the competition. The first came from Dylan Brudenell in the Sen 200m with 23.9. Maisie Tarrant improved her time in the U17 girls 200m to 29.7. Ellie Mclean ran 4m55.51 in U17 1500m, and finally Nelly Bathard-Smith leapt 4m68 in the long jump.
Ben Brown was selected for the 3,000m and put in a great performance , just missing out on the medals having to settles for 4th place in 10m07.04.
Other Eastbourne athletes gained points for the area with Fintan Pearce doing a personal best in the 1500m in 4m46,7 and sister Freda running 5m25,59. Oscar Mitzen is finding his form again as he sprinted through the line in the 200m in 27.5 and Jemima ran well in her heat of the 200m.