BUCS Championships
Posted on
Eastbourne Rovers had two representatives at the BUCS (British Universities & Colleges Sport) Championships in Chelmsford.
Bryn Smith ran for Brighton University. He ran exceptionally well in the 100m to record a personal best of 10.77 and a second place. This took him to the semi- final where he again came second with 10.88 just shy of the qualifying time for the final. Bryn coasted in the 200m heat to again reach the semi- finals. However the busy weekend caught up with him as he had to pull out with a hamstring twinge.
Moyo Sargent is now attending Loughborough University and was thrilled to be picked for the individual 400m event. He also had a really busy weekend going through the rounds at this high level. He came second in the heat with 48.99 followed by another second in semi-final with 49.3 grabbing him a lane in the final. His consistency showed as he clocked another good time of 49.1 but was not enough to get on the podium. Moyo will now be ready to concentrate on one fast run in the 400m at the Loughborough international later this month.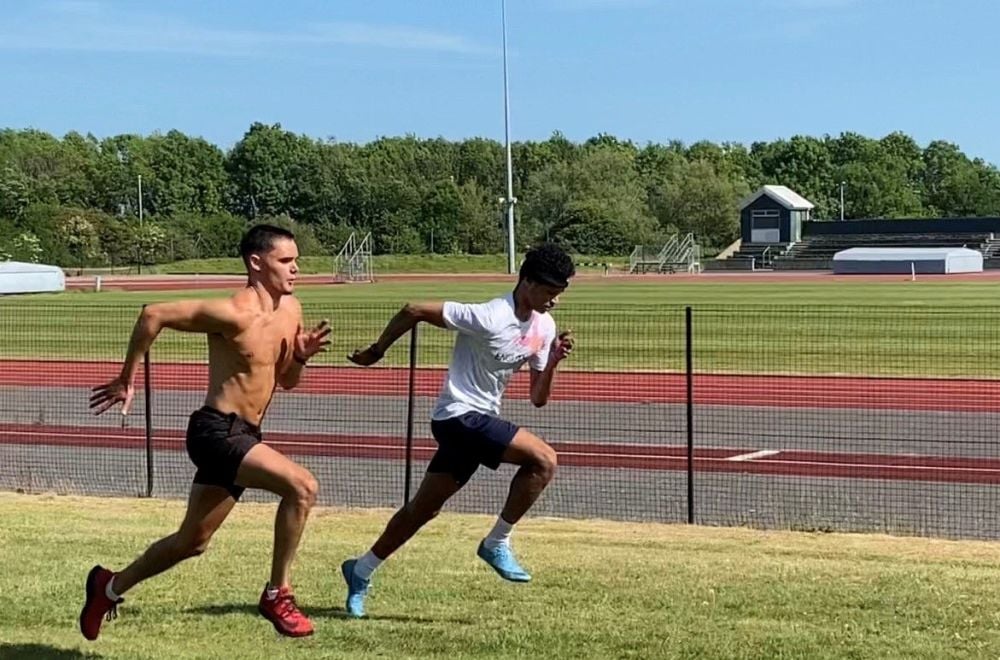 Both were up against large fields of athletes ie 14 heats of 100m and 10 heats of 400m so produced fantastic performances!!