PB5K living up to its name!
Posted on
Eastbourne Rovers sent 6 athletes to the PB5K race at Ardingly on Wednesday (4th May) evening. The 5-kilometre course at the showground is designed for speed and after weeks of training, around 200 runners had gathered for the midweek race.
However, it wasn't going to be easy, a torrential downpour as runners were trying to warm up caused a delayed start and left the course with some deep puddles, streams and slippery corners to negotiate.
As the race got underway the rain subsided and the runners settled into their rhythm on the 3 lap course.
Bryan Brett was first Rover home in a new PB time of 15:21, Richard Davis next coming in at 16:46 a new PB and first time under 17 minutes, Ellie McLean in a PB time of 18:11 and picking up 2nd in the under 17 age category, Alison Moore with a new PB of 18:54 and first time under 19 minutes, Steve Hutchison with a new PB of 19:24, and Melanie McLean finishing strong in 23:04.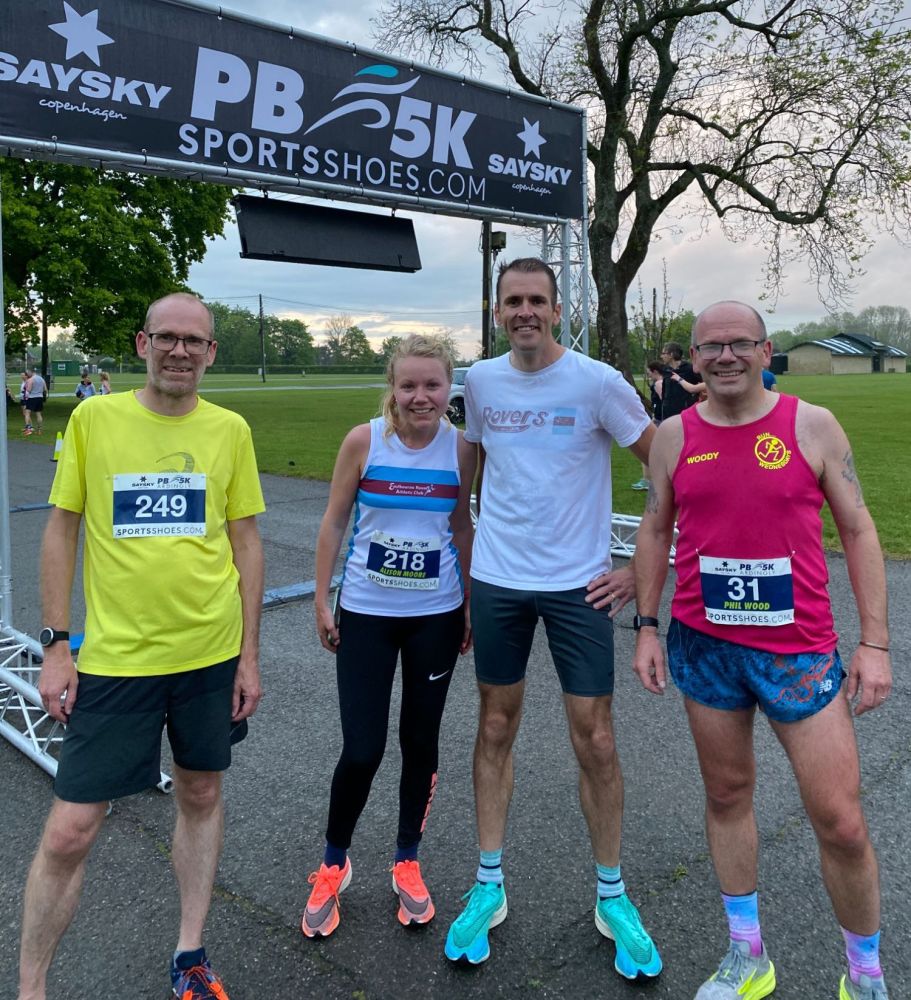 Photo left to right, Steve Hutchison, Alison Moore, Richard Davis, friendly rival Phil Wood (Run Wednesdays)